Welcome to The Outdoor Décor Company
The Outdoor Decor Company
For over 15 years The Outdoor Decor Company has been leading the way in Perth with innovative, stylish and designer pots and planters. We import our products directly so they are 100% unique to us and we have something for every decor including planters, urns, decorative items, water features and metal wall art and more.
Each item we sell is hand picked and of the highest quality specifically designed for both domestic and commercial applications. From our Polystone Resin Lightweight durable planters, through to our Atlantis and Fiberglass Planters you won't be disappointed with the quality or price.
The Outdoor Decor company also offers a commercial design service, where we offer an onsite consultation and can prepare a proposal on how to enhance your commercial space with the beauty of pots and planters.
Our Showroom located in Malaga, Perth has over 200 designs on display with a vast section of shapes, colours and sizes all available for collection or immediate Perth wide delivery.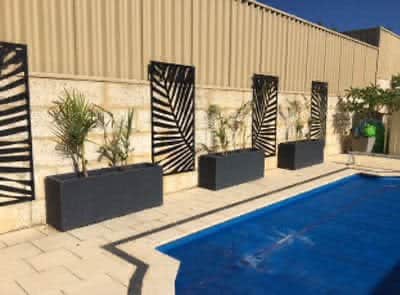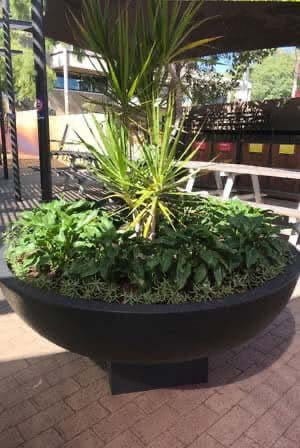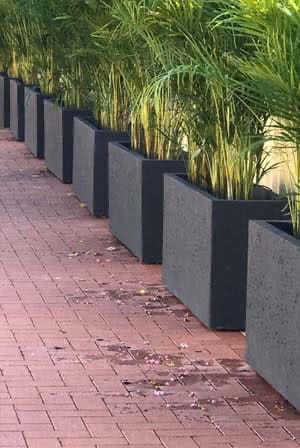 WHAT OUR CUSTOMERS SAY…
If your looking for unique planter pots or a great range of metal wall art this business is fantastic. We have purchased many items from the outdoor decor company over the years and we have always been 100% satisfied with the product and service. The team at Alfresco Life Australia highly recommended.
Fantastic range of exclusive, one of a kind metal wall art, pots and more which you won't find anywhere else in Perth. Friendly, professional and courteous service. My wall art was installed very quickly and carefully and has transformed my courtyard. Will definitely be going back for more pieces. Thank you Barry.
Great shop with a great range. Well worth the drive…
Great range of products and courteous even though he was very busy. Thanks Barry. My patio area looks finished now with the lovely planters we purchased from you.
Excellent quality and reasonably priced products that have stood the test of time. Purchased numerous items including pots, water features, bowls and art. Variety and range is the best I have seen in Perth. The owners are knowledgeable, friendly, helpful and resourceful. They make every effort to source and supply required products. I will be back!
Unique range, exiting statement pieces – a must for people who want something out of the ordinary